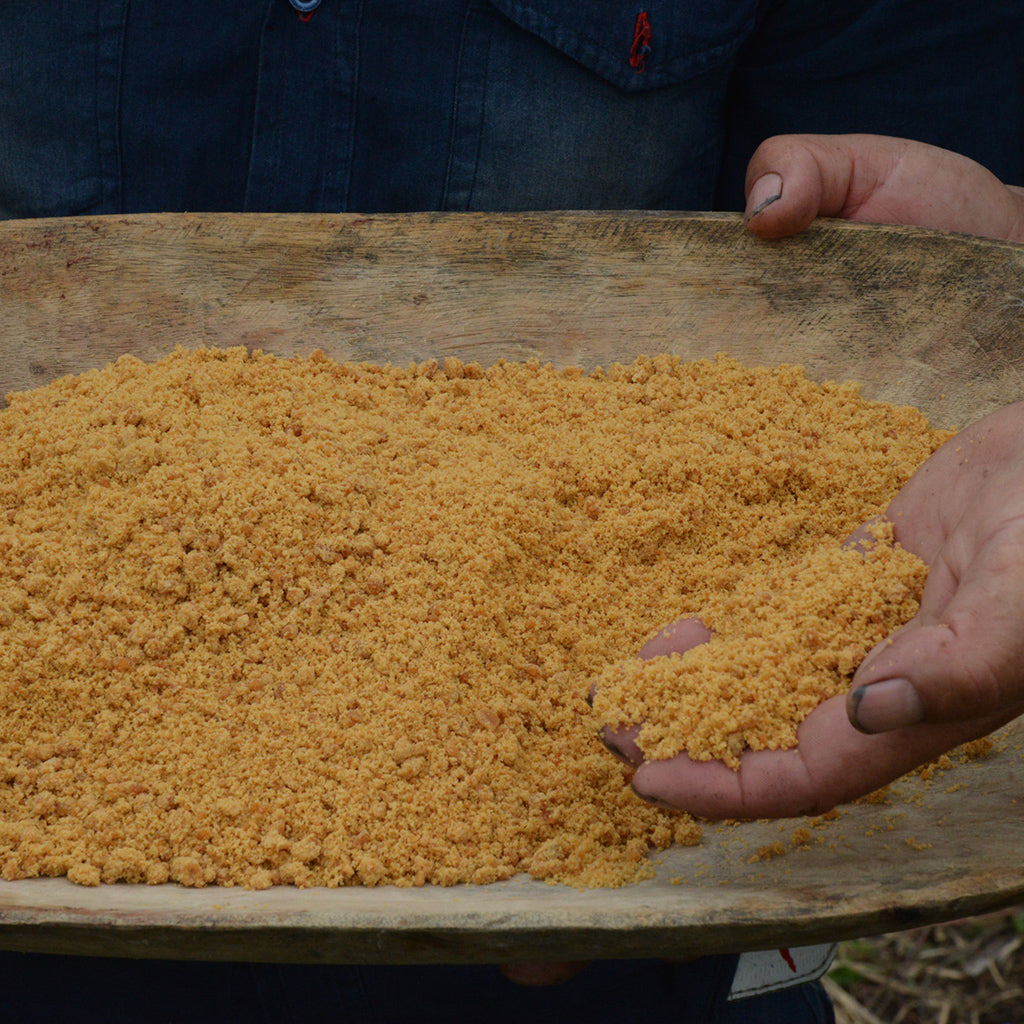 From field to package, how is organic cane sugar made?
The story of Level Ground organic Fair Trade Cane Sugar touches two communities in Colombia.  The first is in Huila, and the second is in Ibagué.
In Huila 
The stalks are harvested by hand & machete, and then transported to the 'trapiche' (sugar mill).
At the trapiche, the stalks are pressed to release all the flavourful cane juice.
The crushed stalks are then used as fuel to heat the cane juice and evaporate the water from the juice – it starts to get concentrated!
The cooling concentrate is aerated and stirred. Within minutes it transforms from a liquid to a solid!
The newly formed solid is now granular cane sugar, which is put through a sieve and once fully cooled is ready for packaging.
In Huila, sugar cane farmers have come together to setup a processing facility for their cane juice. Fresh, organic, whole stalks of cane are pressed and the juice goes through stages of boiling and evaporation to produce the delicious granules of sugar.
In 
Ibagué
Large sacks of the sugar are then sent to Fruandes, in Ibagué, where the sugar is packaged and readied for shipment to Level Ground.
Fruandes is a Fair Trade Organization (FTO) focused on providing positive employment for women including sustainable wages, vocational training, health care, and education for their children.  
Check out our video on how it's made!