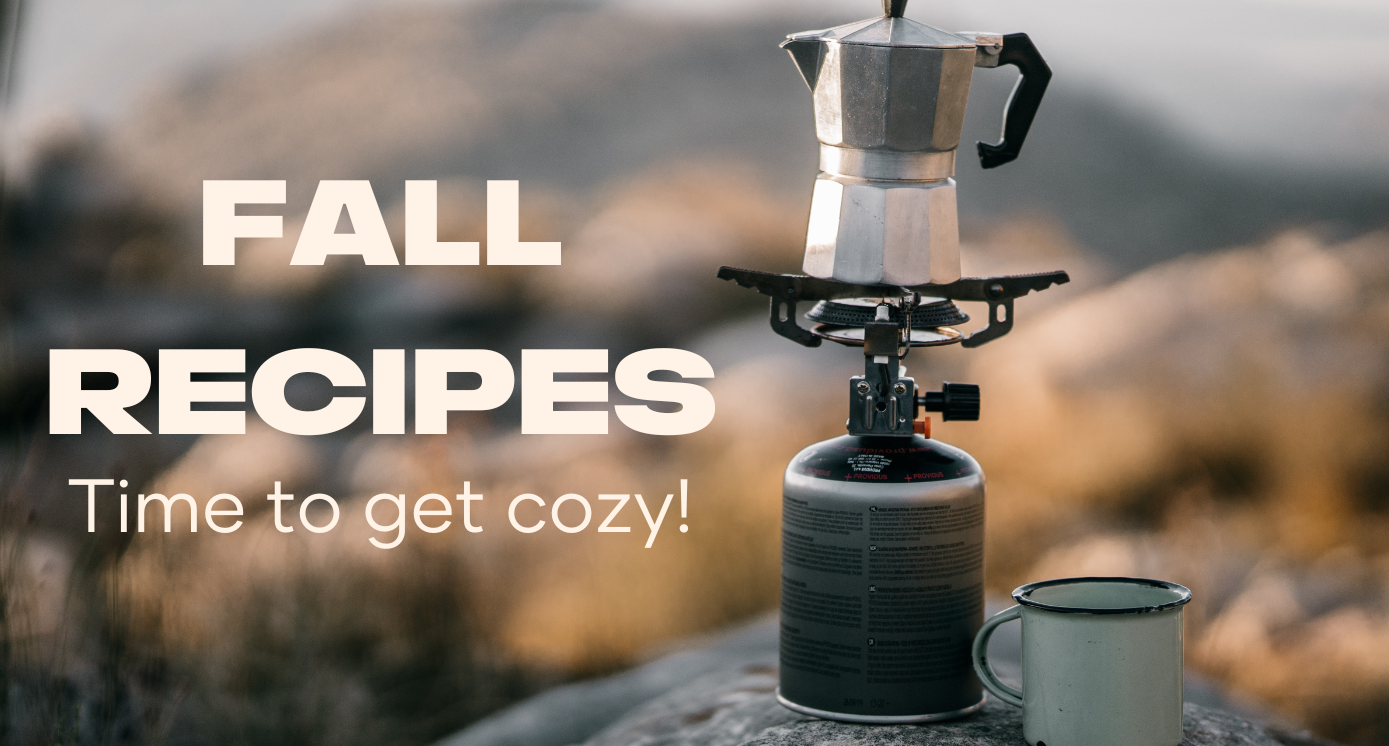 As the leaves change colour and the air turns crisp, it's time to embrace all things cozy and warm. And what better way to do that than with delicious fall recipes? Whether you're hosting a gathering or simply want to treat yourself, these recipes are sure to bring a touch of autumn magic to your taste buds. 
Gingersnap Molasses Cookies
Ingredients:
1 cup butter, room temperature

1 ½ cups Level Ground Cane Sugar

1/2 cup molasses

1 tbsp vanilla extract

3 ¼ all purpose flour

1 tbsp baking soda

1/2 tsp salt

1 tbsp ground ginger

1 tbsp cinnamon

1/2 tsp nutmeg

1 cup sugar, for rolling
Instructions:
Preheat oven to 350

°

F. Line two large baking sheets with parchment paper.
In a large bowl with a hand mixer, beat the softened butter and cane sugar together until creamy. Add the molasses and vanilla and beat in until smooth. Scrape the sides as needed with spatula.
Add 2 cups of flour to the bowl, then sprinkle the baking soda, salt, ginger, cinnamon, and nutmeg on top of the flour. Mix on low speed to combine. Now add the remaining 1 ¼ cups flour and mix until incorporated. The dough will be quite thick, but not dry.
Fill a small bowl with the cup of sugar for rolling.
Scoop out about 2 tbsp of dough per cookie, roll into a ball, then roll each ball in sugar until completely coated.
Place on the prepared baking sheets, and bake for 11-12 minutes, until they begin to crack on top. They will look very soft, but they firm up a lot as they cool. If you over bake, they will be crispy.
Let cool for 10-15 minutes, then enjoy!
Ginger Molasses Syrup 
Ingredients (makes 1L):
4 cups water

4 cups Level Ground Cane Sugar

215 grams ginger, cut into thin slices

1/2 vanilla bean

1 ½ tsp cinnamon

1/4 tsp cardamom

1/2 tsp crushed ginger

1/2 tsp nutmeg

2-3 cracks fresh black pepper

30 grams black strap molasses
Instructions:
Add everything except molasses to pot and let come to a boil. Once boiling for a couple minutes lower to a simmer for 45 minutes. Strain and while syrup is still hot, add the molasses. Let cool before refrigerating. The syrup is good for about two weeks.