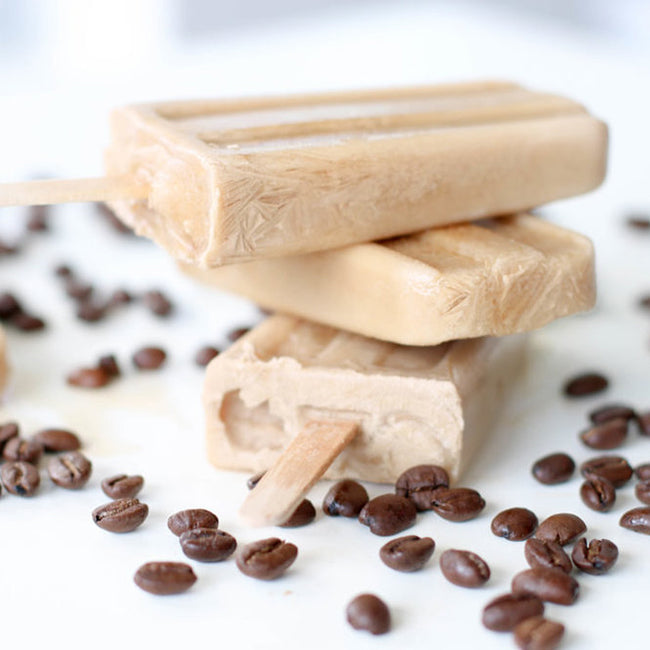 Recipe by Lindsay Pleskot
"I live for my morning coffee. Seriously. The smell, the taste, the little jolt welcoming me into the day. And in the summer, it's alllll about the iced coffee. Are you guys in the same boat? I always love finding a good time saving hack, especially when it tastes even better than the original and I think these Coconut Coffee Popsicles cover both of those bases."
INGREDIENTS
POPSICLES
CHOCOLATE DRIZZLE
METHOD
1. Brew Coffee and allow to cool to room temperature (outside or place in the fridge to speed up the process).
2. Add the coconut cream to the coffee and stir to combine well.
3. Fill popsicle molds and freeze for at least 6 hours or overnight.
4. To prepare the chocolate drizzle, place the chocolate and coconut oil in a microwave safe dish. Heat for 1 minute, then stir. Continue in 30 second increments until liquid.
5. Use a fork to dip into the chocolate and then drizzle over the popsicles. Finish by sprinkling with cacao nibs and voila!
6. If you're not going to eat them all right away, place them in a large ziplock bag or sealable container and place back in the freezer to store.
Enjoy!