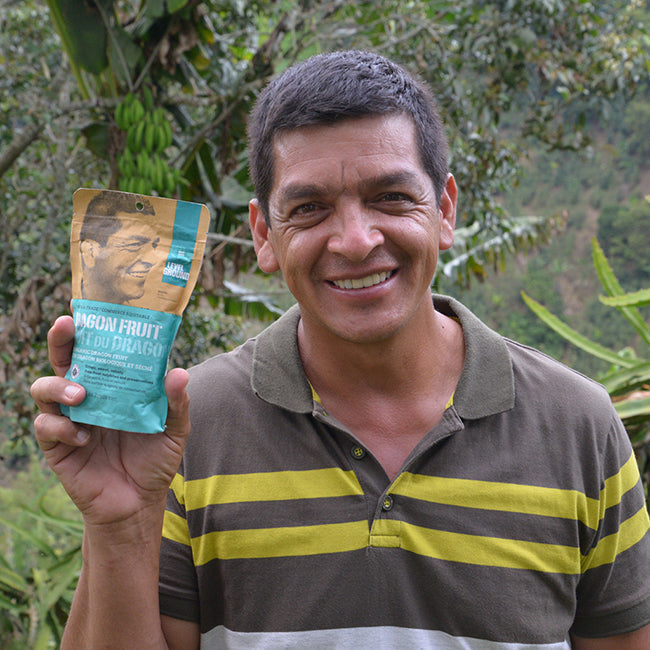 Meet Simon, Leader of The Dragon Fruit Farmers Association.
Simon and his wife Nancy live just outside of Pitalito, Colombia. It's a small town, even by Colombian standards. The trek to Simon's farm is incredible, the colours of each building flash by as you ride in the back of his truck. The ride is never made alone - when we travelled in January 2018, Simon's son (Simon Philipé) and labourers joined us for the journey.
As the leader of the dragon fruit farmers association, Simon's role is to bring the five farmers together. He builds capacity, amalgamates orders and takes care of the members. The five members of the association consist of himself, his brother Fernando, and three men who used to be labourers on Simon's land. 
How does Fair Trade help Simon?
Fair Trade wages have allowed Simon's labourers to purchase land of their own and join the association. They're even able to hire more labourers to work for them! This means more families are seeing the effects of a stable income. 
Due to farming dragon fruit, these families have a stable income and can afford to hire more people to work on their land.