Tenzing is a small-scale tea grower in Assam, India. He's committed to organic tea cultivation because he's seen the impact of chemicals firsthand.  Tenzing tells a story of a labourer in a tea garden with a spray pack, full of chemicals.  The container started to leak onto the labourer's neck. The labourer urgently took off his shirt to rinse in a nearby pond. As he rinsed the shirt, fish died and floated to the pond's surface. Upon witnessing this event, Tenzing committed to organic tea production!
---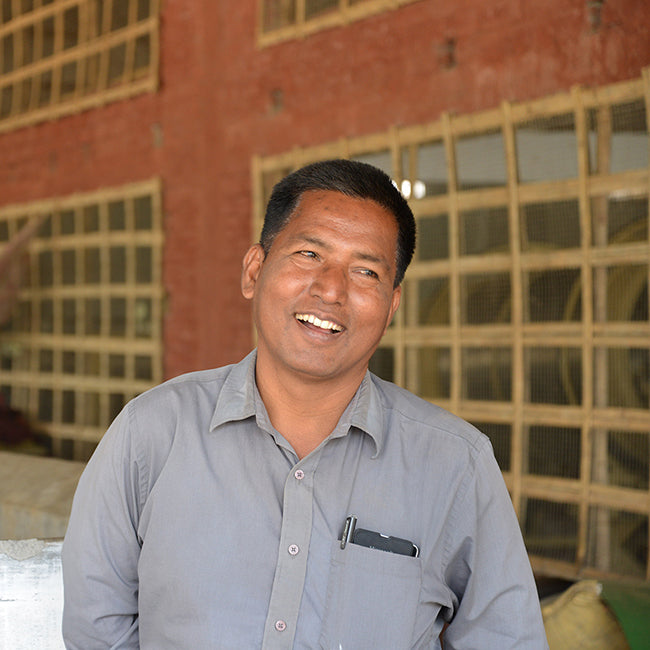 Bijit and Swapna: Role Models in Tea. The small-scale tea growers we work with have an incredible ability to empower their communities. Bijit and Swapna embody this empowerment. Not only are they a couple passionate about organic tea production, but they're role models for their community. They are leaders, caring neighbours, and great human beings.    
---
Green Tea Grower And Organic Champion. Someswar grows and processes tea for Level Ground's Green Tea. Remarkably, Someswar has been a Small Tea Grower since 1976. In fact, he was the first small tea grower registered in Assam! A small tea grower is someone who owns and operates a tea garden (like a sole proprietor) - often their garden is in their backyard or close to their home.